Ram 1500/2500/3500: ParkSense Display
When the vehicle is in REVERSE, the warning display will turn ON indicating the system status.
The system will indicate a detected obstacle by showing a single arc in the left and/or right rear regions based on the object's distance and location relative to the vehicle.
If an object is detected in the left and/or right rear region, the display will show a single solid arc in the left and/or right rear region and the system will produce a tone. As the vehicle moves closer to the object, the display will show the single arc moving closer to the vehicle and the tone will change from a single 1/2 second tone to slow, to fast, to continuous.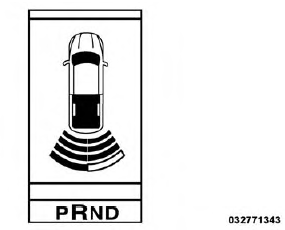 Single 1/2 Second Tone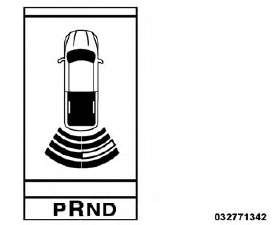 Slow Tone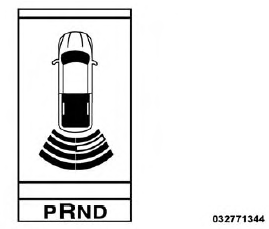 Fast Tone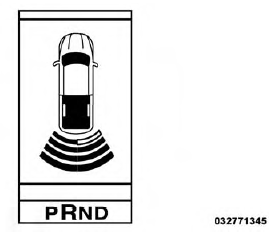 Continuous Tone
The vehicle is close to the obstacle when the warning display shows one flashing arc and sounds a continuous tone. The following chart shows the warning alert operation when the system is detecting an obstacle:

NOTE: ParkSense will reduce the volume of the radio, if on, when the system is sounding an audio tone.
READ NEXT:
ParkSense can be enabled and disabled with the ParkSense switch. When the ParkSense switch is pressed to disable the system, the instrument cluster will display the "PARKSENSE OFF" message for approx
NOTE: Ensure that the rear bumper is free of snow, ice, mud, dirt and debris to keep the ParkSense system operating properly. Jackhammers, large trucks, and other vibrations could affect the per
The ParkSense Park Assist system provides visual and audible indications of the distance between the rear and/or front fascia and a detected obstacle when backing up or moving forward, e.g. during a p
SEE MORE:
The four ParkSense sensors, located in the rear fascia/ bumper, monitor the area behind the vehicle that is within the sensors' field of view. The sensors can detect obstacles from approximately 18 in (45 cm) up to 79 in (200 cm) from the rear fascia/bumper in the horizontal direction, depending on
For programming transmitters in Canada/United States that require the transmitter signals to "time-out" after several seconds of transmission. Canadian radio frequency laws require transmitter signals to time-out (or quit) after several seconds of transmission - which may not be long enough for Hom