Ram 1500/2500/3500: Winch Accessories
The following accessories are necessary to attach the winch to anchors, change direction of pull, and for safe winching.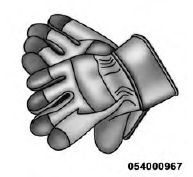 Gloves: Wire rope, through use, will develop barbs which can slice skin. It is extremely important to wear protective gloves while operating the winch or handling the wire rope. Avoid loose fitting clothes or anything that could become entangled in the wire rope and other moving parts.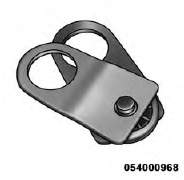 Snatch/Block Pulley: Used properly, the multi-purpose snatch block allows you to (1) increase the winch's pulling power; and (2) change your pulling direction without damaging the wire rope.
Proper use of the snatch block is covered in Before You Pull.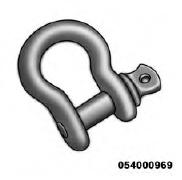 Clevis/D-Shackles: The D-Shackle is a safe means of connecting the looped ends of cables, straps and snatch blocks. The shackle's pin is threaded to allow easy removal.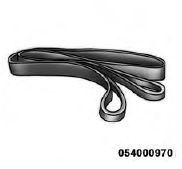 Tree Trunk Protector: Typically made of tough, high-quality nylon, it provides the operator an attachment point for the winch rope to a wide variety of anchor points and objects, as well as protect living trees.
READ NEXT:
WARNING! Failure to observe any of these warnings regarding proper winch usage may result in severe injury. Always use supplied hook strap to hold the hook when spooling wire rope in or out. Never
Various winching situations will require application of other winching techniques. These could range from too little distance to achieve maximum pull using straight line rigging, simply increasing pul
The electric power steering system will give you good vehicle response and increased ease of maneuverability in tight spaces. The system will vary its assist to provide light efforts while parking and
SEE MORE:
Hard-Keys The hard-keys are located below the Uconnect screen. Automatic Climate Controls - Hard-Keys Soft-Keys Soft-keys are accessible on the Uconnect system screen. Uconnect 5.0 Automatic Temperature Controls - Soft-Keys Uconnect 8.4 Automatic Temperature Controls - Soft-Keys Button Descriptio
The EVIC displays are located in the center portion of the cluster and consists of eight sections: 1. Main Screen - The inner ring of the display will illuminate in grey under normal conditions, yellow for non critical warnings, red for critical warnings and white for on demand information. 2. Aud