Ram 1500/2500/3500: To Open And Close The Hood
To open the hood, two latches must be released.
1. Pull the hood release lever located below the steering wheel at the base of the instrument panel.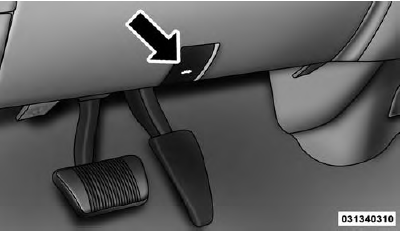 Hood Release
2. Reach into the opening beneath the center of the hood and push the safety latch lever to the left to release it, before raising the hood.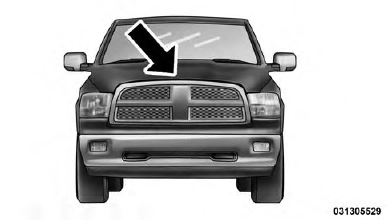 Safety Latch Location (1500 Series Shown)
CAUTION! To prevent possible damage, do not slam the hood to close it. Use a firm downward push at the front center of the hood to ensure that both latches engage.
WARNING! Be sure the hood is fully latched before driving your vehicle. If the hood is not fully latched, it could open when the vehicle is in motion and block your vision.
Failure to follow this warning could result in serious injury or death.
READ NEXT:
The headlight switch is located on the left side of the instrument panel, next to the steering wheel. The headlight switch controls the operation of the headlights, parking lights, instrument panel li
To turn on the headlights, rotate the headlight switch clockwise to the headlight position. When the headlight switch is on, the parking lights, taillights, license plate light and instrument panel
To aid in your exit, your vehicle is equipped with a headlight delay that will leave the headlights on for approximately up to 90 seconds. This delay is initiated when the ignition is turned OFF while
SEE MORE:
All wheels and wheel trim, especially aluminum and chrome plated wheels, should be cleaned regularly with a mild soap and water to prevent corrosion. To remove heavy soil and/or excessive brake dust, use MOPAR Wheel Cleaner. NOTE: If your vehicle is equipped with Dark Vapor Chrome wheels DO N
The bed extender has three functional positions: Storage Position Divider Position Extender Position Storage Position The storage position for the bed extender is at the front of the truck bed which maximizes the bed cargo area when not in use. To install the bed extender into the storage posi