Ram 1500/2500/3500: Transmitter Battery Replacement
The recommended replacement battery is one CR2032 battery.
NOTE:
Perchlorate Material - special handling may apply.
Do not touch the battery terminals that are on the back housing or the printed circuit board.
1. Remove the emergency key by sliding the mechanical latch on the back of the RKE transmitter sideways with your thumb and then pull the key out with your other hand.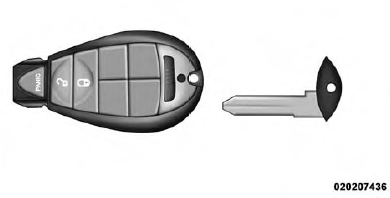 Ignition Node Module (IGNM) Emergency Key Removal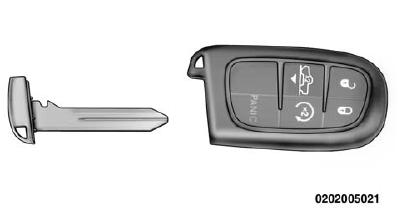 Keyless Ignition Node (KIN) Emergency Key Removal
2. Separating RKE halves requires screw removal - if equipped, and gently prying the two halves of the RKE transmitter apart. Make sure not to damage the seal during removal.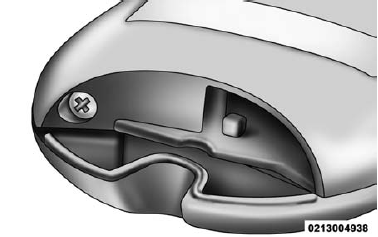 Remove Screw From Transmitter Case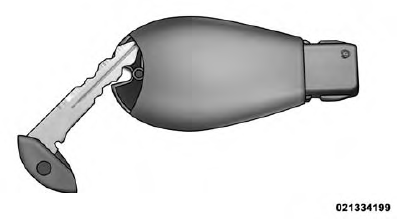 Separating Ignition Node Module (IGNM) Transmitter Case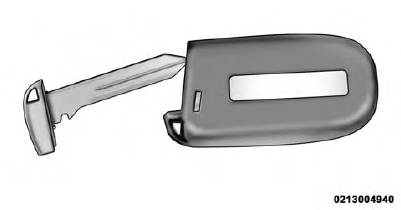 Separating Keyless Ignition Node (KIN) Transmitter Case
3. Remove the battery by turning the back cover over (battery facing downward) and tapping it lightly on a solid surface such as a table or similar, then replace the battery. When replacing the battery, match the + sign on the battery to the + sign on the inside of the battery clip, located on the back cover. Avoid touching the new battery with your fingers. Skin oils may cause battery deterioration. If you touch a battery, clean it with rubbing alcohol.
4. To assemble the RKE transmitter case, snap the two halves together, reposition and secure the screw as shown in step #2 for removal.
General Information
This device complies with Part 15 of the FCC rules and RSS 210 of Industry Canada. Operation is subject to the following conditions:
This device may not cause harmful interference.
This device must accept any interference received, including interference that may cause undesired operation.
NOTE: Changes or modifications not expressly approved by the party responsible for compliance could void the user's authority to operate the equipment.
If your RKE transmitter fails to operate from a normal distance, check for these two conditions:
1. A weak battery in the transmitter. The expected life of the battery is a minimum of three years.
2. Closeness to a radio transmitter such as a radio station tower, airport transmitter, and some mobile or CB radios.
READ NEXT:
This system uses the Remote Keyless Entry (RKE) transmitter to start the engine conveniently from outside the vehicle while still maintaining security. The system has a range of approximately 300 ft
Front and rear doors may be locked by moving the lock knob down or unlocked by moving the lock knob up. Door Lock Knob Front doors may be opened with the inside door handle without lifting the lock k
SEE MORE:
Protection Of Body And Paint From Corrosion Vehicle body care requirements vary according to geographic locations and usage. Chemicals that make roads passable in snow and ice and those that are sprayed on trees and road surfaces during other seasons are highly corrosive to the metal in your vehicle
Push and release the UNLOCK button on the RKE transmitter once to unlock the driver's door. Push the unlock button twice within five seconds to unlock all doors, the tailgate and the RamBox (if equipped). The turn signal lights will flash to acknowledge the unlock signal. The illuminated entry syste